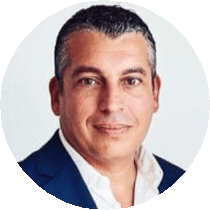 Reuben Portanier
Director, Business Advisory  |  B.Com (Hons) Econ. MA Fin Serv.
Reuben is a C-Level professional with executive management experience in the consultancy, technology and gaming sectors.
Reuben is the former CEO of one of the European leading gaming regulatory bodies, the Malta Gaming Authority (previously known as LGA) whilst he also acted as an advisor to the Government of Malta on Gaming Policy and European Regulatory policy.
Mr. Portanier was also one of the European Commission's Expert Group Members on the European Union Action Plan for Online Gaming and was the author of Malta's submission to the European Union's Green Paper on On-line Gaming.
In 2013, Mr. Portanier was awarded as one of the 50 most influential persons in the gaming industry by the Gaming Intelligence Magazine.  Mr Portanier also served as board trustee with the International Association of Gaming Regulators (IAGR) in 2013.
Mr. Portanier also held management consultancy experience with Arthur Andersen, and held C-Level positions in the ICT sector with MITTS Ltd (now MITA) and with the Siemens part owned Datatrak Holdings plc (now Loqus).
In 2014, Mr Portanier founded Avviza, an advisory firm serving the gaming, fintech, media and technology sectors.  As from July 2014, Mr Portanier is a Board Member of the Malta Football Association, sitting on the board which adjudicates charges on bribery and illegal betting in football. Mr Portanier is also a member of the International Association of Gaming Advisors (IAGA).