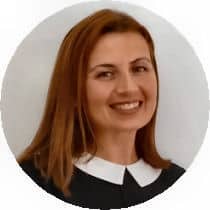 Elaine Gauci Scerri
Marketing Executive
Elaine has been taking care of GTG Advocates and Afilexion Alliance's marketing strategy since 2017 and is the Marketing Executive of the Group.
Elaine graduated in Marketing from the Chartered Institute of Marketing UK. She is also a Certified Digital Marketing Professional from The Digital Institute, Ireland. Furthermore, Elaine is a Hospitality Management graduate from the Institute of Tourism Studies.
Throughout her career Elaine has worked for a number of years as a Personal Assistant to directors in various industry sectors including the Government's Information Technology Agency and a leading telecommunications company.
Her experience along with her passion for marketing and savvy social media strategies gives Elaine the ability to promote all aspects of the firm creatively and effectively.