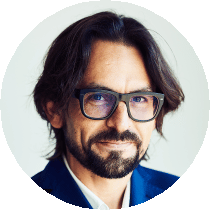 Ian Gauci
Partner  | B.A. LL.D.
Dr Ian Gauci is the Managing Partner at GTG Advocates & Afilexion Alliance and oversees the business development of the firm as well as the TMT practice. He is engaged primarily in technology law, fintech, regtech, electronic communications, information society, data protection and gaming/gambling, whilst also focusing on consumer law, competition law, broadcasting/media law, cyber law, e-commerce, m-commerce, e-health, e-payment, information technology, unfair commercial practices and misleading advertising.
Dr Gauci is deemed to be one of Malta's leading technology lawyers advising and providing consultancy on legal, regulatory as well as policy matters related to fintech, blockchain technology, smart contracts, crypto-currencies, and artificial intelligence. He has also assisted the Maltese Government amongst others on issues dealing with E-Trust certification, the Malta Communications Authority (MCA) on its E-commerce strategy as well as the Malta Gaming Authority (MGA). He was one of the strategic advisors appointed by Government on the National Blockchain Strategy Taskforce.
Dr Gauci is an advisor to the Malta Digital Innovation Authority and also advised the Malta Financial Services Authority. He has co-authored the Maltese Electronic Communications Framework and the Maltese Blockchain Laws and lectures Legal Futures and Technology at the University of Malta.
Dr Gauci is ranked by Chambers as a Band 1 Fintech Law Expert as well as Leading Individual in the same sector by Legal 500. Dr Gauci is also a member of the International Masters of Gaming Law (IMGL).
Related Practices
Related Publications