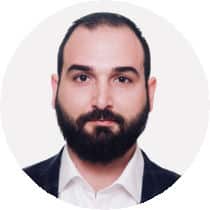 Terence Cassar
Senior Associate | LL.D
Dr Terence Cassar is a Senior Associate responsible for the firm's Technology, Intellectual Property, Gaming & Betting, Data Protection and E-Commerce.
He holds a Doctor of Laws from the University of Malta and an LLM in Internet Law & Policy from the University of Strathclyde.
Dr Cassar's focus is on transactional and regulatory legal matters.
He acts as Lead Counsel to numerous B2C and B2B Gaming and Technology companies including Blue-chip and listed companies, having led multiple high profile software related transactions and M&As, advised on the acquisition of various gaming licenses and advised gaming operators, suppliers, affiliates, payment providers, white labels and intermediaries on the whole gamut of technology and betting law related matters.
Dr Cassar also focuses on advising on contentious and non-contentious aspects of intellectual property deals and Intellectual Property protection and registration, particularly in relation to copyrights, trademarks, patents, trade secrets and franchising.
He has extensively advised on Data Protection, Privacy and GDPR compliance, data sharing and processing, and on data protection litigation and the exercise of data subjects' rights.
He has a keen interest in disruptive technologies, particularly AI, IoT and Blockchain, having also advised various Blockchain companies on legal matters, an array of Fintech operators and service providers on licensing, as well as cryptocurrency issuers on regulatory matters.
Dr Cassar is a frequent speaker and publisher within his areas of specialization and was recognized by Lexology as a "Legal Influencer" for EU Intellectual Property Law in 2019.

Apart from his work at GTG Advocates, Dr Cassar is also an Examiner at the University of Malta's Law course and at the University of Malta's Blockchain Masters, where he acts as an Examiner / Chair on thesis and dissertations within his areas of expertise. He is also a Visiting Lecturer at the University of Malta and sits on the Board of Directors of a number of Gaming, Technology and Intellectual Property companies.