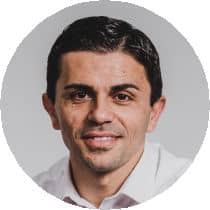 Andrew Demanuele
Director, Chief Financial Officer | B.Com (Hons) Accountancy
Mr Andrew Demanuele joined GTG Advocates as Chief Financial Officer in 2015. His main areas of practice are corporate and financial services. Together with his team he services a number of Maltese and foreign clients.
He graduated from the University of Malta majoring in Accounts and Economics. In furtherance of his studies, Mr. Demanuele read for a Diploma in Tax with the Institute of Taxation in Malta.
Mr Demanuele is a member of the Malta Institute of Accountants and is fluent in Maltese and English, with a working knowledge of Italian.
Related Practices
Related Publications