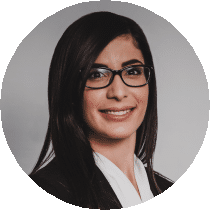 Maria Attard
Associate | LL.M.
Dr Maria Attard joined the firm as a Junior Associate in 2018. Dr Attard was admitted to the bar in 2018 after graduating with a Master of Advocacy degree from the University of Malta following the successful submission of her thesis entitled "Jurisprudential developments relating to the nature and standard of medical liability (2000-2016)".
Dr Attard's main areas of practice include civil litigation and dispute resolution in a variety of fields including family law, employment law, property law, debt recovery, transport, insurance, succession and inheritance law. She also regularly assists clients in citizenship and residence matters.
Dr Attard is fluent in English and Maltese, and has a basic knowledge of Italian.
Related Practices
Related Publications